Positions
0 Remaining
Age Limit
12 and up
Description

Orientations are held at the Animal Care Services Annex Building (Highway 151). 

ALL volunteers are required to attend a volunteer orientation after the completion of your membership application and the submission of a background check form required by city of San Antonio, which is located under the documents tab  or will be available onsite the day of ORIENTATION. Our session is typically a one and a half to a  two hour long session as we will discuss SAPA! mission, San Antonio's NO Kill city history and many of the available volunteer opportunities.  We look forward to meeting you!



Requirement Details

There is a $20.00 fee to be paid at orientation that covers the cost of your San Antonio Pets Alive! t-shirt and training materials. Minimum age to volunteer with SAPA is 12 years of age , 14 at some locations. Children under the age of 18 will need to have a parent or guardian sign a parental waiver prior to class which can be found under the documents tab. Children 12-15 will need to have a parent or guardian attend orientation with them, and also will need to supervise them while volunteering. Due to this policy the parent or guardian is required to be a registered volunteer.

Causes
Animals Community
Skills
Animal Services Care Taker Cleanups Communications Design Driving Fundraising Help w/Animals Learning/Education Marketing Mentoring Multimedia Office Work Online Marketing Pet Sitting Pet Walking Photography Public Relations Social Media Writing
GivePulse

278 Positions Filled

|

162 Impacts

|

303 Hours
Location:

ACS located next to SA Food Bank off 151,

ACS Training Annex 4710 Tx-151,

San Antonio, TX 78227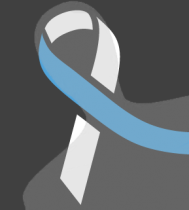 Dylan Minor wrote on August 24th, 2017
Please tell me how to sign my son up for orientation so that he can begin volunteering. I cannot find anything on your website. Thank you!

Joseph Butler wrote on June 20th, 2017
I just noticed that there are no Geneneral Orientations for the month of June or July. I really want to go through orientation so I can start making an impact with your organization.