This has ended. If you attended, let the organizer know by recording your Impact!
Positions
0 Remaining
Description

The Penguin Project is about to the take the USF stage to tell the story of Peter Pan, and we need your help!

Penguin Project is a program for children and young adults with special needs. Penguin Project provides the opportunity and support for our young artists to be the stars of the show!

We produce a junior length musical every year, and this year it is Peter Pan. We have a cast of 80 ready to tell the story, we just need some help backstage!

That's right! We need a crew to help keep the backstage organized and running during the dress rehearsals and performances.

Duties would include:
-Moving set pieces on and off the stage
-Helping to line up our young artists and peer mentors to go on stage
-Keeping props organized
-Keeping the backstage clean
-Reminding our young artists to smile

Our young artists will be nervous and a smiling, reassuring face before they hit the stage will make all the difference!

Our rehearsal and performance schedule is:

Monday, March 2 from 6:30 PM- 9:30 PM
Tuesday, March 3 from 6:30 PM-9:30 PM
Wednesday, March 4 from 6:30 PM-9:30 PM
Thursday, March 5 from 6:30 PM-9:30 PM
Friday, March 6 from 6:30 PM-9:30PM *Performance is at 8PM
Saturday, March 7 from 5:30 PM-8:30 PM *Performance is at 7PM
Sunday, March 8 from 1:30 PM-5:30 PM *Performance is at 3PM

No experience needed! All you need are black closed toed shoes!

Causes
Arts & Culture At-Risk Youth Autism Children & Youth Community LGBTQ+ Mentor Older Adults Persons with Disabilities Special Needs
Sustainable Development Goals
GivePulse

3 Positions Filled

|

1 Impact

|

24 Hours
Location:

3839 USF Holly Drive Theatre I,,

Tampa, FL 33620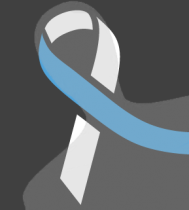 Nora Paine wrote on March 2nd, 2020
Hello! We are looking forward to seeing you this evening! Please let me know if you will coming!
Nora Paine wrote on February 24th, 2020
Just wanted to check in and see if you had any questions?