This has ended. If you attended, let the organizer know by recording your Impact!
Positions
0 Remaining
Description

Penguin Project is a theatre program for children and young adults with special needs. Penguin Project provides the opportunity and support for children and young adults with special needs to be the stars of the show!

Our second production, Peter Pan Jr, will be at USF Theatre 1 on March 6, 7, and 8th!

After our Penguins last performance, we need to pack Neverland away.

We need help striking the set of Peter Pan Jr and putting it into a Uhaul and unloading it at our build space at MOSI.

All you need to bring is a smile on your face, clothes that can get dirty, and closed toed shoes! All ability levels can help with this project. No prior experience needed.

Causes
Arts & Culture At-Risk Youth Autism Children & Youth Community LGBTQ+ Mentor Older Adults Persons with Disabilities Special Needs
Sustainable Development Goals
GivePulse

8 Positions Filled

|

3 Impacts

|

11 Hours
Start Address:

3839 USF Holly Drive Theatre I,,

Theatre 1,

Tampa, FL 33620

End Address:

MOSI,

801 E Fowler Ave,

Tampa, FL 33617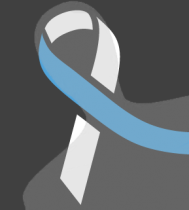 Nora Paine wrote on March 2nd, 2020
Thank you all for your help! We look forward to seeing you on Sunday!
Nora Paine wrote on February 24th, 2020
Thank you so much! Please meet us on the back dock of USF Theatre 1!