This has ended. If you attended, let the organizer know by recording your Impact!
Positions
0 Remaining
Registration Opens
Jan 8, 2020 9:00am
Registration Closes
Jan 18, 2020 9:00am or when space runs out.
Description

Join Keep Austin Beautiful and the Adopt-a-Creek program as we get hands-on learning of the benefits of healthy riparian areas! Riparian zones refer to the land surrounding rivers, creeks, and ponds. Austin is filled with dozens of creek systems. The health of these zones plays a key role in protecting the water it surrounds.

We will begin the morning with coffee and snacks as we delve into stream functions, characteristics of healthy and degraded streams, and how volunteers can work to achieve healthy creeks. We will then move down the trails in Springdale park as we learn techniques to improve riparian zones.
We will be covering topics such as:
-Invasive species ID
-Girdling, weed wrenching, and hand pulling invasive plants
-planting grass and shrub plugs
-rake-in seeding and seed balls

This is the first in a monthly recurring series. Each month will cover the same topics, though the scope of work my shift to fit the season. An attendance of one of these workshops is required for every NEW Adopt-a-Creek member, however the workshop is open to the general public for anyone who can benefit.

Causes
Civic Engagement Community Conservation Economic Development Environment Environmental Education Social Justice
Sustainable Development Goals
GivePulse

8 Positions Filled

|

7 Impacts

|

28 Hours
Location:

Springdale Neighborhood Park,

1175 Nickols ave,

Austin, TX 78721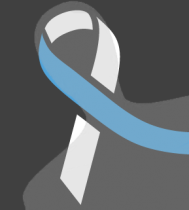 Cliff Tyllick wrote on January 16th, 2020
Great idea, but earlier notice would've helped. I already have commitments elsewhere.