This has ended. If you attended, let the organizer know by recording your Impact!
Positions
0 Remaining
Description

Making dinner for the families staying at RMHC. Then lay it out for them to eat!!

GivePulse

12 Positions Filled

|

8 Impacts

|

12 Hours
Location:

4th floor of Womens and Infants center,

3215 N Northhills Blvd #4,

Fayetteville, AR 72703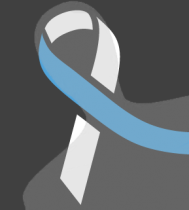 Zoe Johnson wrote on January 31st, 2020
https://parkhillclinic.com/where-we-deliver-and-operate/
Hello! Just wanted to clarify on directions! This link will take you to a picture. So once you are on appleby road you will turn into the womens and infants entrance. When you turn in here there will be a parking garage and this would be a good place to park! Once you have parked you will enter the womens and infants center (there is one directly next to where you park) Once you enter you will walk a little bit until you hit the elevator. Then you will press floor 4! There is a sign for the RMHC and once you get here just wait in the lobby!