Positions
0 Remaining
Description

In true Texan style; it's go big or go home, and this is the Big One - a full renovation of our facility at Zarzamora Street.

Used for our many programs, including humanitarian relief, refugee support, homelessness prevention, and child/mother care; the St. Stephen's facility is getting a major overhaul:

WE NEED YOU!

The Project: create a one-stop-shop facility with cooking facilities, food pantry, clothing center, social work, training, and more, all on a scale we have never previously aim for.

There will be painting, there will be construction, there will be cleaning, hauling, breaking and building, folding, fixing and finishing.

If you want to be part of something big on your weekend, we could use your help! Bring friends, bring coworkers, bring your whole church group if you want - the more the merrier!

This will be the main event in our partnership with the City of San Antonio, Department of Human Services for the #begoldensa campaign to live by the Golden Rule.

Volunteers with particular skills in construction, electrical work, plumbing, painting and other technical skills are particularly needed - if this applies to you, please let us know.

In light of the recent humanitarian relief effect in San Antonio, volunteers will support immigrant families by sorting the generously donated goods received this week.



Causes
Civic Engagement Community Food Insecurity, Hunger Homeless & Housing Poverty & Basic Needs
GivePulse

77 Positions Filled

|

76 Impacts

|

343 Hours
Location:

2127 South Zarzamora Street,

San Antonio, TX 78207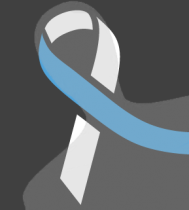 Jude Prior wrote on April 5th, 2019
The Prior family has 3 to help for tomorrow.

Maribeth Osgood wrote on April 4th, 2019
4 Osgoods are available. Rich is a capable carpenter and handy man. Should he bring tools? Lindsey, Maribeth and Layla are willing and able. Thanks
Maria Jimenez wrote on April 4th, 2019
I would like to volunteer on Saturday April 6 but I do not have any construction skills. I'm not either a physically strong person. Would I be of any use?